Woking Snooker Talent Jasmine Bolsover: "It's Now or Never, for Me…"
AFTER three years toiling hard at university to earn a degree in Events Management, talent Jasmine Bolsover has decided to give snooker one big push to see how far she can go within the game.
The just-turned 22-year-old potter from Woking, who works at the club she used to play at as a junior when she was just 9-years-old, turned quite a few heads on the table when she was beating many of the boys there at that age.
Her desire to see if she can go far is down to having earned a good degree to fall back on if it doesn't pan out how she would want it.
Events Management is certainly a useful asset to have (even in sport).
Now, all grown up, she is determined to give the men a run for their money on the amateur circuit.
Recently, there has been lots of talk about how professionals who lose their first-round matches don't get anything for their efforts – at least to cover their expenses.
Jasmine is adamant they should.
"It can be so disheartening for these skilled players walking away with nothing after putting their lives into the sport, so personally I think there should be some help to cover expenses so these players can continue to pursue snooker. And in doing this, I think it will help to open up the sport a bit more in an exciting way."
She began her journey back with an amazing last 16 place on the new World Women's Snooker Tour circuit at the Eden Women's Masters earlier this year.
She told SnookerZone about her junior days: "I was the only girl that would play in the junior club (at Woking), which you would think a young girl would hate, but I loved it because as I got better, I would beat the boys which they hated, spurring me on even more to win."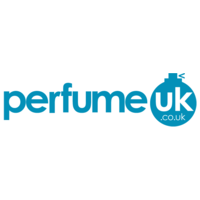 Her first proper event was a Ladies event on the old English Association of Snooker and Billiards, (now ceased) competition actually held at Woking Snooker Centre in December 2009.
She also said she played in many Cuestars events – which continues to help develop youngsters to develop their skills to progress as far as they can in the game in the south of England.
"Said Jasmine on her junior days: I played well, taking frames off of almost everyone I played and winning one match overall. I don't remember too much from the actual event, but I do remember it helping build my confidence throughout the ladies' game as I went on to achieve well in it."
The Pint-Sized Potter…
Now some years on, the pint-sized potter, as she was nicknamed back then, earned a last 16 place in the recent Eden Women's Masters on her return to the circuit and recounts how she played.
"I don't feel as though I performed to my best as it has been a bit of an adjustment from not playing in a tournament for 5 years, and only playing a couple months in a club setting since finishing uni (where I wasn't able to play for 3 years) but I'm glad I reached the last 16 (almost the quarter finals, lost 3-2 on the pink) and I'm only excited with a bit more practice and tournament play that I will get back to the standard I know I can play to for the next competitions."
A hustler in the pubs at uni…
When she was at university, she told SnookerZone she was hustling in the pubs on the pool table to keep her eye in as there weren't many snooker clubs around. She would like to dabble in a spot of billiards to improve her snooker positional play, she said.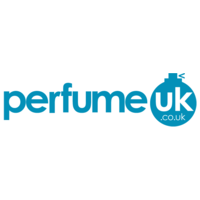 Since she played on the Women's tour way back when, she is pleased with how the women's game has grown, since her junior days.
"I think the ladies' game has definitely grown since I last played in it. There are more players, a bit more money and recognition. However, I do think it just needs more of these things and increased aid by world snooker in terms of promotion. A lot of high-profile sports now are trying to promote female sports, and this needs to carry on and get bigger to make real change and progression."
Now that Reanne Evans and Ng On Yee are installed on the World Snooker Tour, for the likes of Jasmine Bolsover, there is an opportunity to develop and inspire to follow in their footsteps.
She adds on her desire to try and make it in snooker: "I had talent and potential with the game, which I think is a shame to throw away, so it's now or never for me. I currently am just wanting to work on regaining my confidence within tournament play, particularly in the women's game as it is starting to grow to a wider audience, but in the future, I will take any opportunity I can to further my career."
On analyzing aspects of her game, Jasmine explains what her strengths are and what she enjoys:
"I always used to love long potting, smashing in a ball from all over the table was always fun, and still is but as I've got a bit older and wiser with the game, I have a new appreciation for positional play and tactical as it makes the game a lot easier and makes a lot better of a player to have a strong all-round game."
Jasmine "The Woking Wizardess" Bolsover?
Two of the best rest players in the game currently are Shaun Murphy and Kyren Wilson. For Jasmine, being not as tall has meant having to use the rest a lot. An implement that not too many practice with much, or ignore, to their detriment.
"Always from a young age because of my height, I had to use the rest a lot which has made this aspect of the game one of my stronger skills which is something a lot of people struggle with, so that's one of the limited things I'm thankful for due to my height."

She added: "I used to get mentioned in the newspaper and on the radio and they used to call me pint-size potter and joke about me having to stand on a stool to reach the table, which I didn't have to do, surprisingly. A name which still sticks within my family and friends and wouldn't be shocked if it continued into my snooker now. 

Jasmine Bolsover was a young star early on…
Currently, she is working at Woking Snooker Centre in Surrey part-time under the watchful eye of Club Manager Peter Ruddick, and she hails the strides he's made in getting the club back to its former glory.
"Pete has been a great help to the club. He works extremely hard at the day to day running of the club, the extra effort of the Saturday tournaments which everyone loves and the up-to-date clothing of the tables which is essential for any high standard club. The center is lucky to have someone like him putting in the effort and hours it takes to run a successful snooker club. "
Jasmine will be playing in the World Women's Snooker Tour event the English Open in Leicester in January 2022, assuming there are no interruptions with Covid and lockdowns.
Keep an eye on Jasmine on the World Women's tour as "The Woking Wizardess" could well be a future Reanne in the making.
She is now ranked 78  on the World Women's Snooker Tour ranking list after just one return to the circuit and is no doubt expected to rise further up the rankings the more she plays.
Thanks to Jasmine Bolsover for her time talking to SnookerZone!
Copyright secured by Digiprove © 2021 Chris Gaynor