Paul Jackson claims second handicap at Woking…#Joinus #WeAreWoking

One of Woking Snooker centre's top players Paul Jackson came through a tense final at the weekend, one of the best it was claimed. 

According to Club Manager Peter Ruddick it was the best final so far as it was drawn to a decider with just one red left and 35 behind before Paul Jackson clinched it.
Ryan Mears got the high break with an 82 and leads in the high break stakes.
Peter Ruddick told SnookerZone that there could well be plans in future to expand with more events, with a scratch tournament for the better players, and potentially a separate event for the handicappers, along with the "normal" handicap event.
Since July 17, Woking has been hosting 16 person tournaments on a Saturday which have gone down a storm with a mix of new and experienced players taking part and being party to some great snooker.
Seven different players have won the top prizes of over £50 and the prize pot will continue to increase over time, said Ruddick.
These are:
James Cullen (famously played professional Stuart Carrington in a pre-qualifying event in 2012 at a PTC!
Paul Jackson (a seasoned snooker amateur with a good pedigree)
Ryan Mears has won the event twice (a regular on the amateur circuit in Cuestars, and others!
George Heatley…( Has now appeared in two finals)
Andy Barefield (Beat George Heatley in the latest final on Sat 28th August (3 – 2)
William Noel
Tom Bryant
There has also been some great performances by other players who have exceeded their own expectations.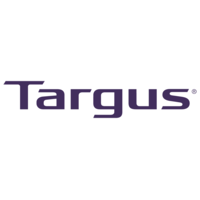 Have you seen the great art work going on at #WokingSnookerCentre ?

There's going to be more going up in the next weeks so head down and take a look 👀!

Oh, & why you're there pick up a cue & play! #WeAreWoking #Surrey #Snooker pic.twitter.com/jUGF8uDwCO

— Chris G (@chrisgaynor2) August 29, 2021
Peter Ruddick, Woking Snooker Centre Club Manager, has worked tirelessly behind the scenes to make the tournaments a success.

He said of the success of the tournaments so far since the Covid restrictions were lifted: "They've been working well for the club. We'd also like to thank SnookerZone.co.uk for sponsoring the high break prize of £50 to get them going from July."
The first Woking Snooker Centre high break prize went to one of Woking's top and experienced players, Paul Jackson, who notched up a 77 in Event three of the four events when it was sponsored by this website SnookerZone.co.uk. 


And, Jamie Fowler (also pictured below), is now a competitive animal in the event.
Jamie Fowler, coached by the top WPBSA Grade A Level 2 coach Brian Cox, and played SnookerZone on one occasion, said of his final and tournament experiences: "For me, the tournament has been great to play some new players of all different skill levels on an even competitive level. Most of my friends don't play, so it's great to meet new players.
I made the final which was a great experience, although I struggled to find my best game. I'm hoping the experience gained will help me find my best game in match situations."

He added: "In the final against Jacko, he outplayed me for the first 2 frames. There were a couple of tricky snookers he put me in and accumulated some points. The 3rd frame towards the end my arm loosened up, and I nearly stole the frame to bring it back to 2-1 but rattled an easy ish black after potting blue and pink and lost 3-0.

"Overall, I've really enjoyed playing the tournament and would recommend it to players of all levels. It's a handicap tournament, so anyone has a chance. It's a great way to improve your game and meet new players. Hopefully, one day soon, I'll win it rather than just making the final!"
Whether you are an experienced player, newbie, or just want a friendly few frames, head down to Woking and enjoy the experience of friendly but competitive amateur snooker in Surrey.
There are plans to also add to the numbers with up to a 32 person event in the future.
The club, which was formed in the 1980s, has seen decades of changes in the snooker world.
It's seen through its doors the likes of JIMMY WHITE, ALFIE BURDEN, now back on the tour, and a feast of other professionals and top amateurs.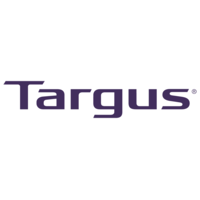 Woking Snooker Centre Greatest Hits…
Looking back on some great stuff that's gone on through the years at Woking Snooker Centre!
Click To Tweet
21 years go, the Women's 2000 British Open was held at Woking. Kelly Fisher was triumphant in that event beating June Banks, 3 – 0 in the final.
It was also the venue for a World Women's event in 2011 the UK Women's Championship where Reanne Evans won that event and Maria Catalano, the then 29-year-old cousin of Ronnie O'Sullivan picked up silverware two years later in 2013 for the Connie Gough Memorial event!
Evans, some 10 years on, is now on the main tour alongside Hong Kong's NG ON YEE.
Then you had some talented youngsters on the Under-21 tour in 2013 and then one of the landmark WDBS tournaments was staged there in 2016.
We covered that for a different website back then.
And there has also been a maxi there in competition in 2009 from the one and only pro Alfie Burden who joked he wished he'd bagged it at the Crucible because 'you get 157,000 for it there' he told another site at the time! Guess who that was against?
Just some of the highlights from the last ten years at the club.
Pictures of famous faces surround the walls of the club on each table, giving players that little inspiration to want to play better.
It's hosted many tournaments in its 33-year span.
What's coming up in future at WOKING SNOOKER CENTRE?
Excited about the new developments, is Woking Snooker Centre Club Manager, Peter Ruddick.
BENEFITS OF PLAYING AT WOKING SNOOKER?
The club has 20 snooker tables, most with Strachan 6811 cloth fitted, and are maintained regularly by Peter Ruddick…
A pleasant bar area for snacks and drinks…
Plenty of FREE parking in the on-site Woking Snooker Centre car park for members AND visitors for tournaments.
Woking is a member of the EPSB's 147 Club scheme where it meets the EPSB's minimum standards for playing snooker in a safe and pleasant environment…
Coaching by Brian Cox, a top WPBSA qualified coach with more than 20 years of experience is available…
WATCH: AS PETER RUDDICK MAINTAINS THE TABLES AT WOKING SNOOKER CLUB – BELOW…
5 tips when brushing, blocking and ironing a snooker table:
Always go from baulk to bottom when brushing, blocking and ironing…
Never leave the iron on the table – or you'll damage the cloth – you have to do it quickly.
Make sure you brush hard and really work those muscles – it's hard work!
You can either do full strokes down the table or do it in sections, there's no right or wrong way on that score.
You'll see a real sheen once it's ironed…
Enjoy!
It has one English pool table near the bar area of the club.
WHERE IS WOKING SNOOKER CENTRE SITUATED?
It is next to Woking Football Club and opposite the big Woking Leisure Centre on Kingfield Road.
If you're up for a game of snooker in a friendly atmosphere or are interested in looking around the venue, then just pop in and Mr Ruddick will make you feel very welcome.
You can catch the all-day deal for £25 if you're serious about playing snooker, or you can just pop in for a quick knock at individual prices.
WHO COACHES AT WOKING SNOOKER?
Wpbsa world snooker coaches Brian cox and John Woods on duty in cue zone today @WorldSnooker1 @WPBSAofficial pic.twitter.com/V6cd6D3E1T

— Chris Lovell (@RealChrisLovell) January 17, 2017
REVIEWS OF WOKING SNOOKER CENTRE
HOW TO GET TO WOKING SNOOKER CENTRE?
If you're coming by train, then you need to head out of the train station to Woking Park, which is about a roughly ten-minute walk from the station.
Through Woking Park, head to the Leisure Centre Car Park and then walk down that road down to where you'll see the Football Stadium. Woking Snooker Centre is signposted outside Woking FC.
Copyright secured by Digiprove © 2021 Chris Gaynor