Who's Beaten The Snooker King Stephen Hendry? Matt Ford has…
In snooker,
It's every player's dream to play the King of the Crucible Stephen Hendry, whether it's on the pro tour, an exhibition, or even just a practice frame/s.
But for top amateur Matt Ford, he had the pleasure of sharing the table with him at an exhibition match in Newbury and ended up beating him.
But then, as chance had it, the 7 times World Champion turned up at a fete at Matt's daughter's school, and there just happened to be a small table there.
He said; "The following week he was the 'celebrity' guest at my daughter's Summer school fete and by chance they had a 4ft 6″ table, so we once again played a few frames and put on a show for the kids. Great fun."
But the 46-year-old has done a lot more than just beat the King in an exhibition or put on a show in front of kids, on a 12ft by 6ft billiard table.
In 1999, he made his highest break against Norway's Kurt Maflin at Jesters Snooker Club in Swindon on the UK Amateur Tour – a 144 and was 3 – 0 down before making the break in the decider to win.
That's steely…
For Matt Ford, snooker was introduced to him by his dad at the age of 11 at Richmond Snooker Club where he had his first taste of the big tables, and got the bug for playing.
After a year or two, I entered their Sunday Handicap tournaments playing against the top amateurs and pros that were there. I joined a team called Petersham Institute close to where I lived who played in the Richmond Snooker League and it was at this club where I started seeing improvements in my game. My first win came in a 50-runner Xmas tournament at Ritz in Twickenham when I was 14.
However, by 18, Matt decided to try and go for the big time and gave it some years until 24 before turning his attention to 9 ball pool, where he had much success in the field, he said.
But he added that snooker was still in his blood.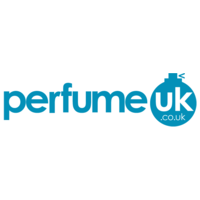 "When I moved to Bracknell and a good friend asked me to join a new team in the Byfleet Snooker league, my love for snooker quickly resurfaced and I have been playing competitively ever since."
Like Ryan Mears, Matt Ford has played in the Saturday handicap tournaments at Woking Snooker Centre in Surrey, and he can't praise how much the club has improved since coming back to play there.
I've always enjoyed playing at Woking, especially when the club held the EASB tournaments, but having played there recently, the improvements are fantastic. Peter's done a great job. The tables played great and I look forward to playing there more often in the league and supporting tournaments that are held there.
His league team is the Sunninghill Comrades and he said they will be defending the Premier League title they won in 2019 before the lockdown and the pandemic.
Matt has never had coaching but says that he finds Barry Stark's videos on Youtube for practice routines very useful.
He has these very simple pieces of advice for any aspiring beginner.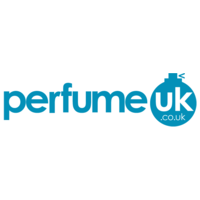 "Concentrate on keeping down on the shot until the object ball reaches the pocket. Not only does it look more professional, but it can help putting unwanted side on the cue ball, which can throw it off on slick cloths. Also, be gracious in defeat and apologize for good fortune, (ie. flukes)."
He said he finds the likes of fellow top amateurs Ryan Mears and Paul Bunyard fierce competitors and Sean Harvey, somebody who recently competed in QSchool this year, as outstanding amateurs.
However, Matt said he doesn't have ambitions to try out QSchool for the time being.
He added: "My main targets are to qualify to get to one of the TV venues on the World Senior's tour, I came agonizingly close losing on a re-spotted black in the final of the World Championship qualifier to play at the Crucible a couple of seasons back. I would like to improve my ranking (currently 16th in the World on the Senior's tour). Also, I would like to represent England once again in International events. My only other time I represented England, I finished third in the European Championships in Albania. My other goal is to defend the 'Kent Open' title I won last year, I have no current aspirations of trying to go pro or entering QSchool for top up places as it stands.
SnookerZone thanks Matt for his time, and we'll hopefully see him down at Woking soon…
Copyright secured by Digiprove © 2021 Chris Gaynor