Who can make snooker tons ambidextrously? Ryan Mears can…
SNOOKER FANS all know how good top pros Ronnie O'Sullivan and Judd Trump are both left and right-handed with a snooker cue, but one top amateur who is also very good ambidextrous is Aldershot hotshot RYAN MEARS.
The 31-year-old first got into snooker when he was 12 through his dad taking him to Breaks, the Aldershot Rileys in Hampshire, but his first memory of proper scratch tournament snooker was at Jesters Snooker Hall, Swindon. This was apparently the first time he came across the now 2019 World Champion Judd Trump, 14, back then.
Mears told SnookerZone: "My first proper (scratch) tournament didn't come until I was 15 at the Swindon Jesters Pro-Am. I remember my first match. My opponent Mathew Simpson got a 111 in the very first frame! My highest was still 85 – 2 months before my 118, so this was the highest break I'd ever seen live, never mind had against me. The only thing that was more of a shock to me was winning this match 3-1. In the last 16, I lost 3-1 to Neil Craycraft but considering I'd normally be getting 55 starts, I was over the moon to get a frame. This was also the first time I came across Judd Trump (14) and it's still the only tournament I remember us both playing in.
Mears Going Back to Woking – a new beginning for the club?…
15 years on and Mears is still going strong.
He said: "I've played two handicap comps at Woking now and won both of them. The first off -30 and the second off -36. Well, I had just about given up on ever going back to the club again, which is sad as I think I was just 13 when I first played there and it was one of the very first clubs I ever played at. This was until James Cullen told me about all the improvements a month or 2 back. It's recognisable in terms of looks but not with how things are run there. Pete has done an amazing job, from what I've seen already!

He added: I get the feeling too that this is just the start to a new beginning for Woking Snooker."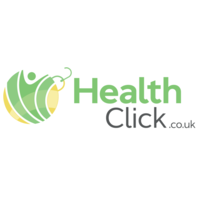 Mears didn't do QSchool this year because of Covid and other things but said that he is planning on giving QSchool a go next year, all being well. Like many top amateurs, Mears is also considering the coaching route and is keen to get the snooker coaching qualification.
He added: "I have done bits of (paid) coaching since getting back to playing this year. I would like to get the full qualification for snooker and billiards at some point soon, as I've found it very rewarding and enjoyable.
The Ryan Mears Rule Change in Snooker…
If Mears was to change anything in snooker, he said it would be the foul and a miss rule. He apparently already wrote into the WPBSA about his idea for a change in the rule but didn't get a response, before the new rule updates came into place.
He added: " Without question, it would be to change the 'Foul and a Miss' rule to something else that can be used universally at any standard without the need for a ref to 'put balls back' etc. My 'Freeshot' idea does exactly that. I came up with this initiative in 2011 when I got so disgusted with the 'Miss rule' that I HAD to come up with something better! I'm 100% confident that this will improve the game for spectators, refs and most of all players, but unfortunately, it's not that simple. I have even sent a finalised version of my 'Freeshot Rule' idea into World Snooker, which they received in 2019 before the latest rule book was released. I didn't get any response, but I have tried and would like to trial it in tournaments. Maybe at the Woking handicap events?"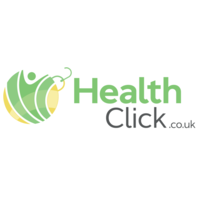 So, just how good is Mears playing ambidextrously?
Well, here's what he said: "Something not a lot of people know is my highest break left-handed. It was 73 until some years ago I had back to back 80s (80, then 81) in consecutive frames. I also had both a 146 left handed and a 147 right-handed in solo practice on the same day in the space of 2 hours.
Mear's highest break in tournament play stands currently at 144.
You may well see him more at Woking Snooker Centre – in the winner's enclosure regularly!
WATCH MEARS IN ACTION AT BILLIARDS BELOW!
SnookerZone thanks Ryan for his time and we hope to see him at Woking soon…
Copyright secured by Digiprove © 2021 Chris Gaynor