REANNE EVANS'S appearance on Monday could be the boost the women's game needs, says new recruit to the World Women's Snooker Tour Jamie Hunter.
The 24-year-old, who works full time for the local council, Halton borough, as a Datacentre Technical Officer in the ICT department, joined the WWST this summer and stormed to the semi-final of her first event the English Women's Open in Leeds.
SnookerZone has recently just interviewed the finalist of the English Women's Open Challenge Cup Connie Stephens, who had just graduated as a science teacher.
So there are lots of women on the tour making headway and looking to step up to the plate.
We caught up with Jamie to get her views on how she feels the Women's game is going and how she got into snooker.
Since coming out as transgender in 2019 and going through the process in 2020, nothing had changed for her in terms of how Jamie was viewed in the snooker world locally to her – Widnes.
She said: "I think because I have played in the Widnes Amateur league for 5 years as a male, and very rarely gone outside of Halton/Merseyside, I know most of the people in the clubs, and so when I came out as trans, I was already part of that snooker world so I was still Jamie, I just looked and acted different, so nothing really changed in terms of being welcome.
Jamie played at the Mill Brow Social Club and at 18 broke an ankle when playing football. Snooker was something else for her to do to fill the time. For her, until that point, football had always come first.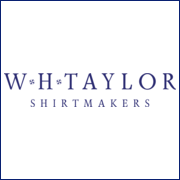 "A man in there saw me playing and said, "you should join the league, I think you could be good with practice" and I haven't looked back since. "
Hunter is really looking forward to the next two events on the WWST calendar – the UK Women's Championship being the nearest.
I'm really looking forward to them. The experience I had at the English Women's  Open was amazing. I couldn't believe how welcoming the other girls and their families were. I felt as if I'd known for years, and the tournament was great, as I have done quite well reaching the semi-finals, narrowly losing out to 4th in the world (Rebecca Kenna) in a decider.
As for experience in cue sports, Hunter said she played pool at the ages of 7 – 12, mainly in pubs where some of the adults would lose.
"I have only ever had one bad comment regarding being a woman playing snooker. When I was taking my cue for a new badge, and a man stopped me outside the shop and said, "There's no chance that you'll play snooker competitively".
She added: Until this year, cue sports was just a hobby, something I done once, maybe twice a week, but now finding out about the Women's snooker tour, I believe that will change."
Like most, Reanne Evans's appearance on TV on Monday as a pro of the World Snooker Tour against Mark Allen could be a major boost for women's snooker and the sport.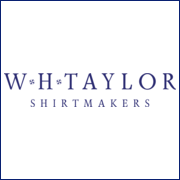 Hunter said: "I do think Reanne & Ng On Yee, being on the WST, being on TV more, and showcasing that women can compete with the men, can only do good things for WWS, and I think it most definitely will inspire young girls or even adults to head down to their local club, pick up a cue and play snooker.

Adding: It's a common misconception that the WST is men only, and the more the world sees females competing with the men, the more other females will think "That could be me one day."
Although Jamie Hunter is not on the ranking list yet, she will get a ranking from the WWS at next month's UK Women's Championship as the rankings will be updated for the new season. 
We wish Jamie well in her snooker career on the WWST and thank her for her time doing the chat with SnookerZone…
Copyright secured by Digiprove © 2021 Chris Gaynor