Teenager Oliver Sykes "so happy" for 2021 English Open Invite…
Teenager Oliver Sykes is one of two youngsters to have been invited to this season's professional event, the BetVictor English Open by the English Partnership of Snooker and Billiards.
Sykes, only 15, from Eastleigh, will play Allan Taylor in the first round and told SnookerZone: "I'm so happy to have been invited to this tournament as it means so much to me. I have drawn Allan Taylor who I'm excited to play against as he is ranked 78th in the World!"

He added: "I will be preparing for this match by entering as many high-quality tournaments as I can. Working on my game in solo practice after school, and lastly, having training sessions with my coach Tim Dunkley."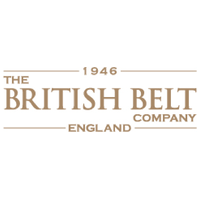 It's every young player's dream to play in front of the bright lights, the cameras, and the excited crowds, now that they are allowed back in.
For Sykes, this will be the experience of a lifetime and one to savour for the memory bank, as well as the learning curve.
He begins his road to the English Open by going up to Frames Academy in Coulsdon, Surrey, this weekend in the Cuestars U-21 Gold, Silver, and Bronze event. 
Top coach Brian Cox said he had at least six players he coaches in that event at Frames, including young talent Ronnie Sullivan.
Sykes enjoyed an eventful few weeks throughout the closing stages of the recent national championships, winning both the southern area titles in the under-16 and under-18 categories.
In a quality match against current professional player Sean Maddocks in the national under-18 final, Sykes fought back from 4-1 and 6-2 down to nearly forcing a deciding frame before Maddocks got over the line with a counter-attack clearance of 50 in the 12th frame.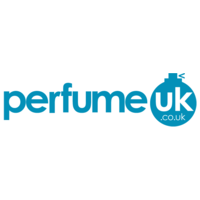 Sykes said he wasn't sure about whether he would play in next year's QSchool.
He added: "I'm hoping I can!"
Another teenager, Paul Deaville, who is also going to be playing in the English Open this winter, faces the toughest task yet in his young snooker career, as he will face the current British Open champion and three-time World Champion Mark Williams. No pressure there then!
Both were chosen to play in the Home Nations event by the English Partnership of Snooker and Billiards (EPSB) for their outstanding play in the amateur scene in Leeds and prior to it.
The qualifiers for this event will take place in the Metrodome in Barnsley, UK, on the 17th – 22nd September but the actual event will be on the 1 – 7th November at the Marshall Arena in Milton Keynes, which was the staple venue for last season's behind closed doors events during the Covid pandemic.
Two of the wildcard entries will have their matches held over to the main event in the Marshall Arena.
SnookerZone wishes both teenagers the best of luck…
Copyright secured by Digiprove © 2021 Chris Gaynor