Steady Steadman leads Week Two of the 900
CRAIG STEADMAN came through an action packed opening night of the beginning of Week Two of amateur snooker's fast and furious 900 on Monday.
It was a feast of high-quality snooker with cupcakes passed around the studio watching a buffet of fine break-building under the 20 second shot clock.
Up first was Aidan Murphy v George Pragnell, and it was Aidan Murphy's first debut on TV, but the young star, after some exquisite safety play, then got into kickstart a night of quality breaks with a 61 to win the opening match of the night.
Murphy told Rachel Casey and the team after: "I just felt really nervous. I've never felt like that before."
But he enjoyed the experience.
Match two saw the return of the 1986 World Champion and legend Joe Johnson, who appeared in fine form rolling back the years with his long potting and he managed an impressive 46 run, but it wasn't enough for him to take the second match as the rapper Peter Devlin, who made also a 33 break managed to see out the match at the end.
Devlin was loving the 900 format and said after: "You get all the drama of the Shootout snooker, with all the mistakes and mishaps."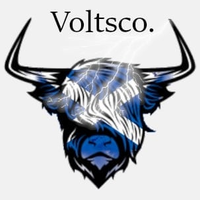 Steadman, who had just become a father again, was the talk of the night with his tip, which was paraded on TV as he likes a bit of overhang on his tip and had been playing with it like that for months.
He said: "I'm not into all these fancy tips, I just stick on an elk master."
He saw off English Amateur Champion, Ben Hancorn, whom SnookerZone has interviewed with a 30 odd break.
World Women's Snooker star Ng On Yee (pictured) entered the fray this week and appeared in fine fashion as she demonstrated the depth and strength of the women's game at the top and led the show with a 43 break. It was enough to see off Paul Deaville and go into the semi~finals.
She told her tour mate the 12 times World and UK champion Reanne Evans that she enjoyed the travelling around playing events, whilst living in Hong Kong, and was planning to play in the next event in Australia.
in the semi-final, Peter Devlin made runs of 59 and 33 to bagel Aidan Murphy as four new faces will enter Tuesday's draw.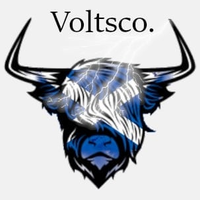 Steadman played On Yee in the other semi, and although On Yee made a 30 and 28, Steadman was too strong in the end in the frame and met Devlin in the final.
He told the team after his win that he was still hoping to get back on tour and to play in events like the 900.
Good luck to the four new faces who play Tuesday.
Copyright secured by Digiprove © 2023 Chris Gaynor