"Ronnie O'Sullivan gave me a few snooker tips"
World number 19 on the World Women's Snooker Tour Connie Stephens was lucky enough she said to meet the six-times World Champion Ronnie O'Sullivan a while back who gave her a few snooker tips.
The 26-year-old Londoner was given tips on her bridge, stance and back then she said he could be quite honest as she laughs out loud.
But she added: "I'm a much better player – now."
Stephens recently got to the final of the UK English Women's Open Challenge Cup in Leeds, but was defeated 2 – 0 by Chrissy Allwood.
For Stephens, the only way is up as she said her plan was to leap into the top 10 on the WWST within the next five years.
Adding: "I expect the ladies game to have more exposure and give us more opportunities."
She certainly puts in the hard work on the practice table and she is coached by the World Seniors Snooker tour regular Gary Filtness, so she is in excellent hands.
She told SnookerZone how she came to be coached by Filtness: " I first met him a couple of years ago

at Upton Park snooker hall in London, and he watched me play and he was interested to coach me from there. I have received coaching from him for 2 years now. His inside knowledge of the game is very helpful, and he has helped my game a lot. If I didn't have him, I don't think my game would be where it is now."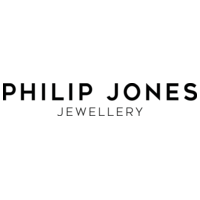 She first got into snooker as a youngster when her dad took her to the local club and people there said she had a great cue action, but only started seriously in 2018 when she heard there was a Women's tour through social media. She says that's where most of the women and girls hear about the tour these days.
We have all heard stories from women or girls who have been made to feel unwelcome in clubs or not being able to even play in them, but Stephens says this is not an experience she recognizes in her situation.
She adds: "In my experience, I have never been made to feel unwelcome. Most clubs I have gone into have made me feel welcome. I work in a snooker hall in Catford and everyone appreciates my point of view with snooker."
But, like others, she believes that more needs to be done in snooker – especially for women.
"Snooker has become a lot more popular over the years, I think mixed-gender tournaments should be introduced so it shows they respect both genders and it will improve our game a lot more if we get to play the best of the game in my opinion, and will give the ladies game more opportunities and more exposure.

She added: " I think the funding is a huge factor as well. If world snooker funded the world women's snooker tour a lot more, it will have a lot more exposure and opportunities. I think clubs should open more opportunities to ladies, and there should be coaching sessions for ladies who are interested in the game and who are frightened to pick up a cue, so it gives them more confidence in themself."
Although she was given a few tips by the living legend O'Sullivan, the player she admires is the up-and-coming star Jack Lisowski, who so far has yet to convert the six final appearances into a World ranking title.
But Connie Stephens believes in him: "He is just relentless and has such a great cue action and great control. I would love to see him win something soon. He is too good not to win something.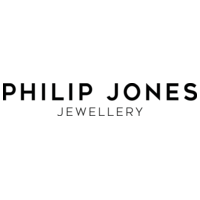 She said that playing competitive snooker after at least 14 months of no play at all felt amazing and is looking forward to the UK Women's Championship next month in Leeds.
She said: "It felt weird being in a waistcoat haha, but it felt good to make a final and it has made me even more hungry to reach more finals and get the valuable experience that I need to become a better player."

She added: "Will be good to see Reanne back on the tour as well."
Away from snooker, she has just qualified as a Science teacher but also enjoys kicking a football.
We thank Connie for her time and wish her well in next month's event and her snooker career.
WATCH: More talented amateurs below…
Copyright secured by Digiprove © 2021 Chris Gaynor