Rampant Reanne Creates Record-Breaking UK Win…
THE QUEEN of women's snooker Reanne Evans has created yet another record-breaking weekend by claiming her 12th UK Women's Championship in Leeds, the event sponsored by Taom.
The 37-year-old Pride of Dudley star, who has 12 World Women's titles defeated the rising Chinese talent Bai YuLu in the final 4 – 1.
She tweeted a Stuart Bingham line after: "Eventually ha. Winner, winner, Chicken dinner."
20-year-old Bai Yulu had previously won the British Women's Open and has burst onto the scene in fine fashion in the last year or so.
YuLu also defeated on her way to the final, the World Women's No 1 Thailand star Mink Nutcharut, the current World Women's Snooker Champion.
The Chinese star Yulu plays out of the Sheffield Academies and is sure to be a hotly-tipped favourite to win a future World Women's Championship in the coming years.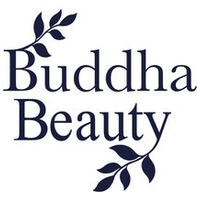 Other notable performances came from Thailand's other rising star Siripaporn Nuanthakhamjan, 24, and India's Aimee Karmani, who met in the quarter finals, with Siripaporn winning 3 – 1. 
Hong Kong superstar Ng On Yee who has dominated the women's game with Evans over the past years, managed a high break of 79 in the event, with Jamie Hunter following suit with a 74 in the Group stages.
Bai also knocked in a 69 in the quarter-final.
Woking snooker star Jasmine Bolsover, 23, achieved a good run in the event reaching the Last 16 but fell short to another Indian player Anupama Ramachandran, 21, 3 – 1.
Emma Parker, 24,  who has been fearless on the Exhibition circuit in the last couple of years, touring the country playing with professionals such as Stuart Bingham and previous ones such as Mark Davis and has a future exhibition with Michael Holt, and top amateurs, also reached the last 16 narrowly losing to the Thai.
Young Indian player Natasha Chethan claimed the Under-21 title defeating Sophie Nix.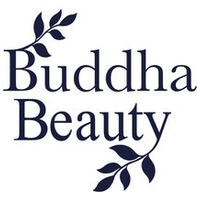 The likes of Mary Talbot Deegan, Parker, Bolsover et al, will all hopefully be playing in the future Amateur snooker event the 900 Season 2 which enters week two this week with another star-studded line-up of players all hoping to beat the clock and get into Wednesday's final night of the week.
Top female star Ng On Yee will be in action in the 900 this week.
screenshots for design from WWS Facebook page.
Well done to everyone who competed in Leeds over the weekend. Good luck to those competing in the 900 this week as well.

Copyright secured by Digiprove © 2023 Chris Gaynor