Women's Pool Focus in 2021: Danielle Randle…
Danielle Randle talks to SnookerZone on her ambitions in cue sports, her runner-up heartbreak in the IPA English Open ladies final, and the unfortunate sexism in pool on social media.
Danielle Randle's first memory of cue sports was naturally with the family when her dad had a 9ft snooker table at home.
The 26-year-old would often need a step when she was a youngster and her father encouraged her by allowing her two shots to encourage her to play more. Now, she's standing on her own two feet in Northampton, where she currently is living, temporarily. On the pool circuits, she is practicing and competing with the best.
She is, of course, the elder daughter of Suzanne Randle, whom SnookerZone has interviewed.
Back when it all started, she remembers her first memory of competitive cue sports.
"My first competitive match was at the Intervarsity Pool Championships with DIT (Dublin Institute of Technology) – Uni Team. The races were best of 3 so it was quite short. I was very nervous and intimidated as I was the only female at the comp. I lost anyway lol."
Although women's snooker and pool are slowly growing, Danielle says women's pool, especially, needs more streaming – and more TV coverage.
She isn't just a decent pool player though, she's not too bad at snooker either as she won the Irish Ladies singles and U-21 titles within a few weeks of each other. Currently, she's wanting to beat her 59 break in snooker, although doesn't play that often.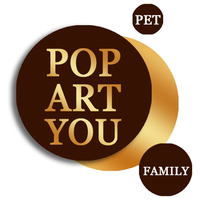 She added: "I play snooker maybe every couple of months for a practice session to get my cue action back but don't compete anymore. But I would love to improve on my 59 break. I practice pool almost every day and try to compete nationally and internationally as much as possible. I never have a break!
 WATCH: A taste of Danielle Randle in action…
But pool is where the heart is for Danielle at the moment. In the IPA English Open in Bournemouth a couple of weeks ago, she had an amazing run to the final, narrowly losing to Kelly Denton, an unlikely winner of the event. Danielle had beaten the World Champion Amy Beauchamp in the semi-finals, she said, and was proud of that because she had had a hammering to her 8 – 1 in the World Championships.
She added: "I was nervous but confident about playing in the final, I had never played against Kelly so wasn't sure what to expect. But I kept saying to myself 'play the balls, not the player'. To be honest, I struggle quite a bit with anxiety lately and can have random panic attacks. I was worried something would happen on the stream but it went completely opposite (Thank God)."

"When I started the match, I felt comfortable and in the zone and didn't take much notice of the crowd or the cameras. I felt focused. I was potting well and my arm felt loose. When I was on a reverse dish to go 3.1 up, I snookered myself very marginally on the black. So instead of 3.1 up, I eventually went 3.2 down which isn't ideal in a race to 5. When that happened, I felt the fear get in me that I was going to snooker myself again and subconsciously my whole game tightened up."
Danielle said she was in tears afterwards, but told SnookerZone she picked herself up and got back on the horse. She said her goal originally was to get to a quarter-final of an event, but she's doubled that goal and got to a final. She now believes in herself that she can do it again.
Importantly, practicing with the best is key to any cue sports player improving their game.
Danielle tells SnookerZone: "My toughest opponent I have played competitively is definitely multiple time WC Tom Cousins. We drew each other in the first round of the Men's IPA World Championships 2020. I won the first set and at one point was 7-2 up in frames with 5 dishes. But good things never last and I lost 3-1 in sets. I said I'd be happy to get a frame off him before the match as he is one of the best in the world. Was definitely on a high after the match."
However, there is an ugly side to the ladies' game of pool. Although they're getting more stream coverage and match table experience, there is still sexism in the game, says Danielle.
"The only thing with ladies pool is that unfortunately there is still a lot of sexism when it comes to women playing and very very often we get downgraded on social media etc. It is unfortunate, as a lot of women are discouraged from playing on streams, TV events, etc. I think if the ladies are comfortable with it, to have more ladies games/tournaments streamed to raise the profile of the ladies game and encourage ladies to get involved."
We can but hope that more coverage of talented women like Danielle on streams or TV can inspire more women to play cue sports like pool or snooker.
Something needs to be done to eradicate the pomposity of some in the cue-sports world on social media so that talented women who want to compete aren't afraid to, and get a fair stab and earn their right to play in front of the TV cameras and internet streams on match tables.
SnookerZone thanks Danielle Randle for her time talking to us, and we are sure she will break the duck and win a pool title soon…
Copyright secured by Digiprove © 2021 Chris Gaynor