New 2022 Coach Interview: Lee Smith…
Lee Smith on coaching: "I even get goosebumps when a student pots a ball the length of the table with their eyes closed or completes a shot they previously never thought possible!" That's happened to SnookerZone!
Lee Smith is the proud father of talented youngster Dylan Smith, and we caught up with him to discuss his love of the game, his special bond with son Dylan, and his love of coaching…
Trained SightRight coach Lee Smith has lots of ideas for improving the game. The 52-year-old told SnookerZone that since being trained in the SightRight methods, the coaching methods founded by Stephen Feeney really are changing the game at both professional and amateur level. SnookerZone always likes to review these methods, so will be putting this to the test next month.
But on developments of the game, Smith asks a fair question: "Where are the Ronnie O'Sullivan or Stephen Hendry academies for juniors wanting to take the game up? Isn't it about time the top stars of the game gave something back?"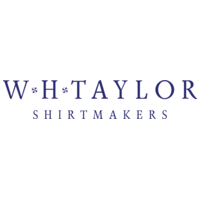 Smith's son Dylan apparently has a half-day off to practice his snooker but has to get written permission. He has a lot in common with SnookerZone, as we believe that cue sports, particularly snooker, should be on the sports curriculum at schools in some form or another – especially at younger ages.
As Smith said: "As far as getting more people playing the game, you only have to look at China where snooker is on the school curriculum. Currently, I need written permission for my son's half a day off from school to practice! Hopefully, now Sport England has recognised snooker as a 'sport', things will improve, let's see."
He believes it should have more diverse and fun formats too, such as the improvements made in cricket with the 20/20, etc.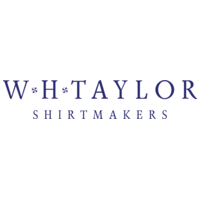 Smith adds: "Snooker needs an injection of excitement in it, and I'd love to be involved at a higher level within the game. I've always been a creative thinker and would love to channel some of my thoughts into making the game more accessible for potential players and more exciting for a wider potential audience worldwide! "
Some of this creative thinking needs to make the image of the game more appealing to kids, to women, and others, SnookerZone believes.
Since Smith's involvement with snooker with some of the sport's top coaches through Dylan, he said that gave him a real buzz to get involved himself.
He talks of his son Dylan's ambitions.
Like all juniors, he'd like to be World Champion one day, but it's one hell of a long, tough, and expensive road. With zero funding at junior level, we have to find all our funds from some great sponsors, family and friends. He is a good solid player for 14 years old with, and I'm told, has a beautiful cue action! So onwards and upwards. "
Smith has a snooker training facility at Paddock Wood, in Tonbridge, but remembers his first experiences of playing the game at Sidcup Snooker Hall.
I left Art College in the 90s and have been a Graphic Designer ever since. But after spending the last four years in and around some of the best snooker coaches in the World through my son's development in the game, I realised that I had a knack for snooker coaching myself.
Like some of the players that turned out to be legends, Smith admits:
"I started playing snooker, like many, at the height of its popularity in the 80s, sometimes bunking off school to go and play in the Sidcup Snooker Hall in the borders of South East London.
He has some very basic, but good advice for anyone looking to improve. Don't seek advice in the wrong places. Seek a coach, and try not to take advice from friends down the club, unless they know what they're talking about.
When Dylan lost to another talented youngster Stan Moody in the EPSB U-14 Championship, Smith said it was a special time driving back from the event, despite the loss.
Dylan's over the moon to make the @EPSBofficial U20s play-offs at Barratts Northampton 2nd-3rd April
Many thanks for all your support and to his sponsors: Clarence Place Wealth Management @SouthernMastic Benchmark Joinery South East @taombilliards @TigerCuesDotUk 👏🏻 pic.twitter.com/jFRx7wFNuj

— Dylan Smith Snooker (@snooker_dylan) March 11, 2022
He adds: "We still had the 2-hour journey home, but we were buzzing and laughing together all the way. We tuned into one of the extreme opinion radio phone-ins, and the people that call radio stations in the dead of night, it turns out, are priceless!"
And finally, the special bond that he shares with his son is most certainly because of this…
"Not many would know this, but I actually delivered Dylan as we never did make it to the hospital in time! Which may explain the special bond we have. "
Watch: A coaching video on Cue Ball Control by Coach Brando…
Copyright secured by Digiprove © 2022 Chris Gaynor