League Snooker in 2021 & Beyond…
Some Snooker Leagues Excited About Returning in September 2021 and beyond…
In the last couple of years…
Amateur and League snooker has taken a back seat because of the Coronavirus pandemic.
But, fortunately, some league snooker can resume in September 2021 to a backdrop of what has come to be known as the new normal.
Winter could see some restrictions come back into place, depending on whether the virus resurges. What they will be, we don't know, but snooker leagues such as the Byfleet District and Snooker League say they are ready for the challenge.
League snooker can be played every year (pandemics permitting) and the Byfleet League is from September to February and is often one staple of a snooker player's career diet.
However, not all leagues are the same.
Often, there are a mix of very good players, and average ones just who are just looking for friendly weekly competition – but it all helps to improve your game, whatever standard you are.
SnookerZone recently spoke to the Chairman of the Byfleet District and Snooker League – very near to where we live, and Kelvin Jones explained and gave us a brief background of it.
Byfleet Snooker League Case Study…
The BDSL had been running annually since 1946 until the interruption in March 2020 due to Covid. This resulted in some competitions unfinished and the loss of a billiards season. September 2020 should have been the start of a new 2020-2021 snooker season. However, that was postponed and in February 2021, the billiard season had also to be postponed. The committee thought that such a long gap would mean a huge decline in teams when resumed. However, the numbers, whilst down around 10%, according to Kelvin, show that not to be the case.
Snooker Leagues and formats…
Every snooker league will have its own format or procedures. However, in the BDSL, Kelvin said:
We are planning to reduce the number of divisions from 4 to 3 but increasing the number of teams in each division from 8 to 10. Each match will be over 6 frames and can consist of any combination of 3 to 6 players. No player, however, may play more than 2 frames.
Check with your own Snooker League to find out what formats you will be playing.
Snooker Leagues and Rules…
Every league has its own standards and rules – fulfilled by the constitution. Check your own league's constitution for rules etc.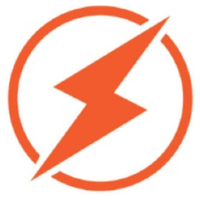 Snooker players in Leagues…
As stated already, there are some very good players who started their careers in playing in snooker leagues and then rose up the ranks to the pro circuit. Of course, not everyone will want to journey to that destination, but it is one good way to gain competitive snooker in a friendly environment. Everyone started somewhere. Even some top players you watch on TV now would have had some kind of snooker league experience in their illustrious careers.
Kelvin Jones adds of the BDSL: "We have been blessed over the years to have some wonderful players with century breaks in the Premier Division ( the record is a 139) quite common. Occasionally, Division One has produced a century break (the record is 111) and even Division Two's highest ever is 105.

He added: "There are so many excellent players to highlight. However, RYAN MEARS, now playing from Woking Snooker Centre, is prolific in all cue sports, and will be hard to beat.

Sunninghill has a host of great players in their two teams with MATT FORD, PAUL BUNYARD, IAN ROSE, ANDREW VERNON and BRAD PARKER being always good to watch and learn from.

Walton Comrades star, ROBERT TAVAGNA, had a spell qualifying for the pro tour a few years ago, gave the game up soon after, and has now returned to the league. Whilst 'playing now each week with his mates' ROB is still capable of stunning snooker.
Tavagna turned pro in 1991 and in 93 actually played Ronnie O'Sullivan in Round 5 of the World Championship. He had, according to Cuetracker, five seasons as a pro.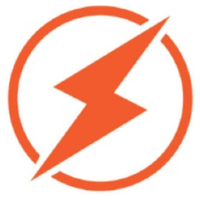 For the BDSL, Kelvin said that 2021 and beyond was looking bright for the amateur game in his area.
He added: "Our league has a great record in individual and team Tournaments with our team having won the London And Home Counties Inter League multiple times, including being current champions.

The league has signed up to the EPSB and are committed to promote the amateur game in our area.

It's an exciting time and we can't wait to get started.
There are various types of leagues; singles, club/team, and county leagues.
Singles are usually between members of a club. Club leagues are between teams from clubs (some clubs have more than one team), and county leagues are inter-county with winners going on to play in international events.
Should you be looking to play in a snooker league, then check out your local area to see if there is a league near you.
During the season, SnookerZone will be keeping up to date with the local league near us and will be endeavoring to interview a few players over the course on the website.
Stay tuned for the odd match report and the odd interview.
Meanwhile, to all those playing in Leagues across the UK next month, good luck, and welcome back!
Copyright secured by Digiprove © 2021 Chris Gaynor