How Champions Focus: The Coaching Perspective…
SnookerZone couldn't get Dr. Steve Peters…
But we got a psychological coach and behavior mentor who has worked with top players in snooker like Ronnie O'Sullivan. 
Introducing Matt Andrews…
In this Q&A…
We wanted to find out a little about what a psychological coach does to get a player more focused and how they earn their beans behind the scenes.
Every Champion has a team behind them and a support unit, whether it be friends, family, or professionals.
Judd Trump has his brother on tour – and it's working well.
Kyren Wilson has his.
Ronnie O'Sullivan has art friends and top mental coaches like Steve Peters helping him to focus.
Whatever and whoever the support unit is, the best thrive from a solid team around them so they can focus on what they do best in their chosen sport AND win!
It's over to Matt Andrews now to spill the beans.
1) Can you tell us your name, age, and occupation? 
I am Matt Andrews, 44, a little grey and a behavior specialist and mentor.
2) How did you get into snooker and more importantly what's your connection with it now?   
I think like many it started with watching Snooker on telly with my Dad as a youngster, watching the likes of Davis, Higgins, Reardon, and Jimmy white playing.
My cousin is ex-professional and now coach Gary Filtness, so snooker would often be talked about within the family and house. I have always had an interest and had pool tables and small snooker tables when growing up. Unfortunately, due to where we lived there wasn't a snooker club nearby so I missed out on that side until I was able to travel by myself to them occasionally.
My granddad had a full-size table installed controversially into his house when I was around 13 – 14 as my Nan thought she was getting a nice conservatory built for the summer, she was a bit surprised and shocked when someone knocked on the door stating that they were delivering a snooker table. But it was at this point I realized and appreciated how the sport could bring people together. I spent many hours around that table talking and laughing with my granddad and remember these times very fondly.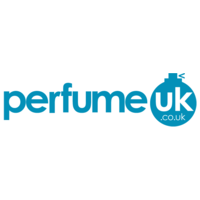 Later due to family connections, I was lucky enough to go along to some venues as a guest while I was working and studying towards the qualifications I have and that's where I realized that the skills I was gaining could support people within all sports.
I also owned and ran a snooker club for a short period of time which I learned a lot from, especially how hard it is to actually run a club and how much effort and hard work it is.
During this time, I also started and ran a players support line for the Snooker Players Association. This line offered emotional support for players covering any issues they had while playing or away from the table such as with family or dealing with the financial strain. This also involved supporting players who were retiring from the sport or deciding to stop due to injury or other reasons which can be difficult to come to terms with.
Now I solely concentrate on supporting players during playing to build on their confidence, setting and achieving goals, dealing with nerves, anxiety, recovering from setbacks and disappointment quickly and remaining focused while playing.
3) What qualifications and experience have you in the field in question? 
I have a vast mixture of qualifications within Sports leadership and coaching, counseling, Cognitive behavior therapy (CBT), Brief interventions, motivational interviewing, Solution-focused therapy amongst others.
These are all areas based around different ways of working with people to listen and to basically support the solving of problems which include building self-esteem, confidence, setting and achieving goals and dealing with anxiety and nerves.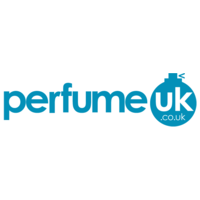 I have a mixture of experience which comes from working in clinical settings, working with those who have serious health issues and whose lives may seem very challenging.
I believe that it has been from working in these environments that have helped me to build a calm personality which in itself can be very reassuring to players making it easy for me to see and understand a problem and to come up with solutions.   
Within snooker I use these skills and knowledge to work in a holistic way to look at the player as a whole, supporting them to become stronger by looking at issues both on and away from the table.
While I use elements of sports psychology and sports science, my knowledge is more clinic-based and is a way of working that helps the player to find their own answers to any issues encouraging them to make longer-lasting if not permanent powerful changes.
The whole idea is instead of giving a list of things for the player to do and to remember and to worry about, they can just use the techniques naturally allowing them to concentrate and focus on playing.
I have worked within many sports such as Darts, Football, Golf, Snooker, and Rugby and have supported people to win the biggest tournaments within snooker but perhaps more importantly at the other end supported players to qualify for the main tour, get through qualifying for the world championships and to improve their ranking positions.
For myself, it's these achievements that have been most pleasing as these are perhaps more difficult for players to achieve at the start of their careers.
4) Who are you currently working within the game in terms of the mental side of the game? 
Unfortunately, due to confidentiality, I can't name who I am currently working with, It has actually been difficult in the past to promote myself as usually I can't tell people who I am working with or talk much about the people I have supported in the past unless the player mentions it themselves.
Most players understandably, for perhaps one or two reasons often want to keep this confidential either because they don't want opponents thinking they have a weakness or they don't want other players gaining the same sort of help as they are often looking for an advantage. There is I believe, some stigma around the subject also as the words "Mental side" can be associated with other aspects of mental health. Where actually this is about strength and should be seen as an extremely positive thing for a player to be working upon. It still surprises me that every player would state that the 'Mental side' is an important part of the sport yet still only a few works on this area.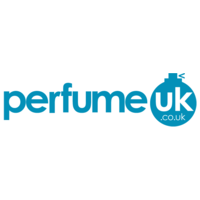 I am however working with a number of people from amateurs wanting to qualify for the main tour, Professionals currently on the tour and more recently a few players who are entering the seniors which are becoming a tour taken very seriously by those on it. Jason Francis has done a fantastic job of starting and growing the seniors and I'm looking forward to seeing what it grows into.
In the past, I supported Ronnie O'Sullivan to win the 2007 Masters, which concluded with the infamous win over Ding Junhui.
I really believe that this match left a mark on Ding who wouldn't have known it but was up against a huge force in the Final.
Ronnie's confidence was sky high and I don't think anyone would have been able to beat him in that final as he was playing to the top of his ability with a real spring in his step, I think it would have been like running into a brick wall.
5) In the game of snooker, how important is it to be totally mentally focused both in practice and in matches? 
As practicing playing is important so is practicing the skills that I talk about. In my opinion, practice should be seen as practicing everything regarding playing a match. I feel that this has greatly improved with many players as when talking to them they do take practice seriously, choosing opponents who they can learn from, who test them and of different styles. With regard to the way that I work I help support players to grow, improve and strengthen what they have already inside them in a natural way which is a powerful way of working and is long lasting if not permanent.
Although people often state that they notice differences, even after just working an hour with each other the techniques that I talk about the need to be practiced to become a natural way of thinking. This means that instead of a player having to go into a match thinking of a list of things I have given them to remember and do they can instead just approach a match hopefully relaxed and able to play to the top of their natural ability.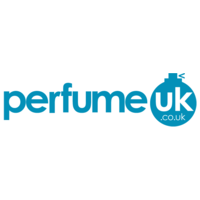 I have witnessed players not concentrating while practicing so perhaps using their mobiles around the table, talking to others around them, spending more time on the fruit machines rather than the table, also not completing routines properly so perhaps not setting the balls up again if they fail to pot one on a line up, moving balls that they have missed into the pocket as though they were successful and playing on.
Practicing like this with a lack of focus means that you are not preparing to play properly, focusing on things such as phones while practicing is also a false environment, you are introducing objects that you cant take in with you to a match, so when you are sat down during a match you start to think about things that may surprise you, as before you have had a phone to keep you occupied.
Being focused at all times is an extremely important thing and being focused upon the right things that can help you rather than negatives that get in your way.
It often surprises people how someone can pot a difficult shot and then go on to miss what would be thought of as an easier one where focus and concentration have reduced, it is important to treat every shot with the same amount of commitment and detail.
It's not simply about what benefit this is to yourself but also how this stops you giving an advantage and boost to your opponent. If your opponent feels that you are not focused you are giving them more energy and encouragement to beat you with.
6) Obviously, there are a lot of "exercises" people can do to get themselves zoned into playing sport – and focused, can you give us a taster of one such exercise and how it helps a player zone in? 
From my side its more to do with an experience there are a few tools I use to help with this but from the start of working with someone its more about filtering out the negative thoughts that a player may have, the thoughts that a player creates unintentionally themselves to get in their own way of achieving their goals or playing well and replacing these with positive more helpful ones.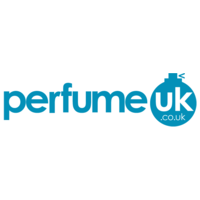 The biggest tool I use is communication, As soon as meeting someone at a tournament and without a player usually actually realizing I am judging where they are at, are they appearing to be flat, or overexcited/enthusiastic, do they need lifting and waking up or do they need calming down both is about gaining focus, preparing them for their match and building confidence built upon factual information.
While doing this and especially while they are at the practice table, I will be working to make comments and ask questions that boost confidence and reduce nerves.
The skill of this is to do it in such a way that it feels like a normal, casual conversation while I am working hard to dismiss any negative comments and concentrate on positives.
This allows the player to concentrate on what they need to do without realizing that you are planting positive ideas and seeds that grow with the idea being that before they know if they are fully focused, committed and confident to play.
7) If a player, for example, was 4 – 0 down in a match and you were their coach, what would you be saying to them to get them zoned in? How would you go about it? 
The main thing is to listen to the player first, obviously, in this situation, you usually have a short period of time to talk so it's important for me to understand what's going on for the player rather than to assume and talk about something that isn't the issue.
There are a few questions id ask to see if anything is affecting the player such as any negative thoughts that have crept in that we can work on to clear.
Often the player can still be in a very positive frame of mind due to the work that we have done previously, especially if they know they haven't done much wrong, so it can be simply about keeping them in that frame of mind, rationalizing thoughts and reinforcing that positivity, Confirming that things can easily change.
The next point would be to provide a boost of motivation if needed while supporting the player to remain calm and relaxed.
Often this involves confirming what the player is good at, what their strong points are and using techniques that help encourage and focus.
8) In your opinion, what do you think separates the great sportspeople from those others who struggle to get into the winning mindset? Is there something missing? If so, what do you think it is? 
Commitment and determination have to be the big thing. Its easy to think that the greats simply have a natural ability, something special that perhaps others don't have, but it's the drive for me that makes a difference.
The greats have been focused on their goal. They have been willing to live, breathe and sleep the sport to practice and learn as much as they can. They make it look so easy because they have worked so hard beforehand. To be great it's about both quantity and quality. Do the right things a lot, twice or three times more than your opponents.
9) Who's your favourite snooker player and who do you think has the best mindset on the tour (exclude Ronnie)
This has really changed for me recently with regard to who has the best mindset as some players who have seemed to have had a very consistent way of thinking have perhaps had a dip in this and have gained some self-doubt such as John Higgins, Mark Selby for instance.
Retaining Confidence, motivation and determination can take a lot of energy if it doesn't come naturally to some players and in snooker consistency is so important to succeed.
Something that Mark Selby demonstrated for many years, He may not have won every tournament but he has been up until recently so consistent in the way that he approached matches and tournaments.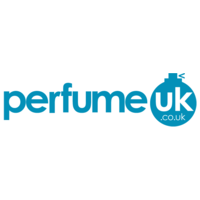 Excluding Ronnie, I have been looking a bit more towards the future of the sport and Kyren Wilson has really impressed me so far with how strong he appears to be in this area, showing a very good attitude and work ethic.
With regards to a favorite which I'm not sure I'm meant to have and again excluding the obvious, I really like Neil Robertson, someone who plays entertaining snooker when he is in full flow, a bit of a character and who appears to be a really nice person.   
In a different era and going back to when I was growing up I really liked and followed Alan McManus, somebody who I wished had won more with his ability, who was playing at a very tough time regarding the other players that were around during his era and who magically seemed to be able to get out of any snooker from any position which earned him his nickname of "Angles" I think he has been making a great commentator too and its good to see him still heavily involved in snooker.
10) Can you tell us something about you that people may not know and can you recount a quirky tale from your time in coaching or in snooker – if any…
Not many people know me at all so that's a fairly easy one. I used to play the drums in a grunge rock band which many may not expect, we called ourselves 'Psychedelia Smith' after the famous cook. I have no reason why it was our lead singer's idea.
Snooker wise it may have been a 'you needed to be there moment but one that sticks in my mind was being sat in the crowd during a world championship final.
I sat next to a friend of a player who was just taking his seat after the interval when he lifted up a bag he had been carrying and accidentally tipped out its contents which contained the strangest mixture of items such as a pair of scissors, ball of string, gloves, pens, books, maps, bags of sweets, letters and other paperwork.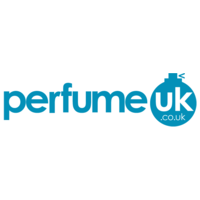 The whole two rows of people around us scrambled frantically to collect all these objects to hand them back while the players were waiting to resume. We just gathered ourselves back together, and all sat down in quiet for all of a sudden the bag's owner to pipe up suddenly with "where's my tennis ball?"
We'd like to thank Matt Andrews and wish him well in this area of the game!
Copyright secured by Digiprove © 2020-2021 Chris Gaynor