But then again…
The favourites in Week 10 of the Eative Ultimate Pool Pairs Cup were taken all the way in what was a tricky night for another hot pool pairing. But these favourites managed to scrape through to progress to the final stages of the 21-week marathon.
Jack Whelan and Clint I'Anson were the stand out favourites to win Group 10, but things were wobbly early on as two of the first matches ended in a draw, including theirs.
Whelan, 31, it had been announced by Ultimate Pool will be joining the pro ranks of the Ultimate Pool franchise next year, who is a multiple World Champion.
On the news, he responded to the announcement before their matches: I'm really pleased and looking forward to getting started."
The Derby and Nottingham based duo fended off the very strong pairing of Chris O'Hare and Dave Martinson in the final match by winning 4 – 2, but it was tight in one of the frames.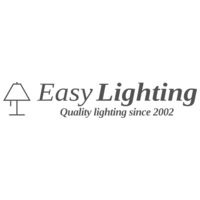 Earlier on in the matches, there was talk of a possible 4-way six-reds shootout, which hasn't happened yet in the event, although there was a three-way shootout between Mark Selby's pairing with Gareth Potts.
After, Jack Whelan said: "It was a tricky match. It was a tricky night tonight. I'm very pleased that we got through.

He added: "They played well in the last match. Just made one mistake, and that was it. It was a tough night.
Both the duo had known each other for 15 – 20 years. I'Anson, 34, said – "probably more like 15 years."
In Week 11 of the UPPC, there is the delicious prospect of the pairing of Michael Hill and Legend Phil Harrison and the unexpected pairing of Geo Edgar and Carl Morris.
Both Hill and Morris were at the business ends of the Ultimate Pool Pro Series Events 5/6.
So far, the Ultimate Pool Pairs Cup has treated pool fans to lots of unexpected drama and some celebrity names appearing.
You can catch ALL the action of the intriguing Ultimate Pool Pairs Cup every Monday night on Freesports Channel 64 in the UK, or head to the website to watch the action on a pass, there…
WATCH: A USEFUL VIDEO FOR POOL/SNOOKER PLAYERS…
Check out REVIEWS of some of Nic Barrow's products and coaching here…
Copyright secured by Digiprove © 2021 Chris Gaynor