Drama Ramps Up in Week 9 of Eative Ultimate Pool Pairs Cup…
IT was yet another dramatic Monday in week 9 of the Eative Ultimate Pool Pairs Cup as another four pairs battled it out to qualify for the last stages of this enthralling event.
Another six-reds shootout was on the cards as it fell to the last match between David McNamara, Gareth Higgins and former 1990s snooker pro-Russell Burgess and his pro partner Oly "The Bullet" Bale.
Two more "Old Timers" were denied the Crown of being the oldest pair to stay in Competition…
Burgess and Bale were bidding to overthrow last week's senior duo of Steve Singh et al who had one hundred and six years between them of the ages of 50, and 56 and who dramatically got through week eight.
However, Burgess, who was a pro snooker player in the 90s, and has had a long career in three cue sports, was 59, while his partner Bale was 50 and would have made them the oldest players to stay in the draw.
Fourth dramatic six-reds shootout so far…
Unfortunately, Bale and Burgess needed a win or draw in their last match to see them through to the next stage, but were denied the prize of qualification as the Tartan duo of Martin McIntosh and Darren Matthew, playing in their very loud trousers – quite the characters in pool, and made sure that Burgess and Bale had to endure a two-way six-reds shootout in the end.
✅ QUALIFIED | David McNamara & Gareth Higgins become the first team in the Eative Ultimate Pool Pairs Cup to lose their opening match of the night but still qualify for the last 16.

They came through a 6-reds shootout against Bale & Burgess to win Group 9⃣#UltimatePoolPairs🎱 pic.twitter.com/NnISo4N1f9

— Ultimate Pool (@ultimatepool_) November 1, 2021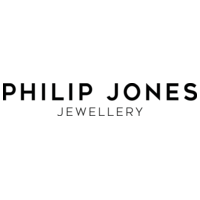 Bale and Burgess went first and managed a time of 27 seconds 14.
But it wasn't quick enough as the pairing of McNamara and Higgins beat it by two seconds at 25.11.
The six-reds shootout in Week nine is the fourth of the event with there only being one three-way shootout when current four-time World Snooker Champion Mark Selby and Gareth Potts entered the event a few weeks ago.
This week's UPPC was set to be a tough one to call, said the Ultimate Pool duo of pundits Steven Jamieson and Simon Webb.
McNamara, 28, added when they got through group: "We were buzzing out there. Buzzing."

He added: "I just had a feeling we were going to get through the six-reds shootout. I knew we were going to win."

Crewe potter Higgins, 31, added: "Just thought we were a bit unlucky in our matches at the start."
The Ultimate Pool Pairs Cup is played over 21 weeks and is live on Freesports Channel 64 on a Monday night in the UK and is also available to watch on the UP website.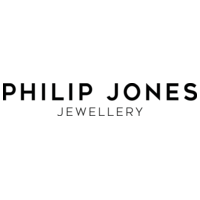 Copyright secured by Digiprove © 2021 Chris Gaynor