Battle of the Exes Clash Left an "Awful" Taste for Allen…
MARK ALLEN came out the victor last night in the hotly billed "battle of the exes" clash at the new 2021 British Open in Leicester.
Facing his former partner, the 12-time World Women's Champion Reanne Evans, who both have a daughter together, Allen hung in the match to clinch the deciding frame of a tiny best of 5 encounter.
There was no love lost as Evans refused a fist bump at the start of the match, with a feisty audience in support of the new recruit to the main snooker tour.
"It was awful, not one I want to do again," Allen told ITV following the conclusion of the tense affair against Evans.

"She played much better than me, but I hung in there and made a good clearance and a good break to win it. I just wanted to try and play snooker – I got a chance in the last frame of a snooker match, and that's all it was to me."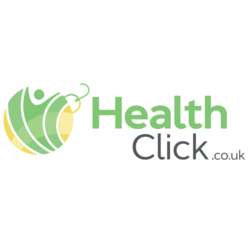 Events like this rarely happen in professional sport as the hotly billed contest has received much press in the mainstream prior to the match taking place.
Evans gave a great account of herself on the table with breaks of 60, 56, and 49 and but for an awkward red along the cushion, which failed to go down, Evans would have won the match.
She's coached by CHRIS HENRY, so is in good hands on the tour.
She told Metro sport:
"I wanted to enjoy it – I wanted to embrace the crowd and obviously I haven"t played much in front of crowds in the last year or so, so I thought  I would try and enjoy it."

She added: "I'll get there one day. I'm sick of losing these deciders."
It is hoped that by Evans being on the tour, the 35-year-old can inspire a new generation of women to pick up a cue and reach for the stars within the game.
Other women on the World Women's Snooker tour who were watching the match paid tribute to Evans.
Connie Stephens, who SnookerZone interviewed last week, said after on Facebook:
"You are amazing for our game."

She added: "Reanne Evans, you should be so proud of yourself how you handled yourself within that match. You played your heart out and just one cannon let you down. Gutted for you."

Reanne is inspiring ALL the women on the WWST like Connie to strive to do better…
In other news, the British Open delivered more drama on the opening day with a maximum for John Higgins, the Wizard of Wishaw's 12th career maximum, meaning he is second behind the total with Ronnie O'Sullivan on 15 maximums.
Higgins has lost a modest amount of weight working on his fitness and it has been paying off dividends.
WATCH BELOW…
KEEP A TAB ON THE LATEST INTERVIEWS SNOOKERZONE HAS LINED UP IN THE FUTURE…
Copyright secured by Digiprove © 2021 Chris Gaynor