Australia and New Rankings For World Women's Snooker…
THE NEW ranking list for the World Women's Snooker Tour has been released after the successful staging of the UK Women's Championship won by the Queen of Women's Snooker Reanne Evans – sponsored by Taom. 
It sees the Thailand star Magic Mink Nutcharut continue to lead the rankings as World No 1, with the 12 times UK and 12 times World Champion Reanne Evans hot on the tail and Ng On Yee of course in third as well as after that delightful performance in the 900 this week which would have enhanced her profile even more and the women's game.
The top ten sees Tessa Davidson, in her fifties in the top ten, and Emma Parker, 24, who has been fearless on the exhibition circuit, is still in the top 10 at no 7.
Chinese talent Bai Yulu, 20, is in 14th – and climbing up the rankings as is the Woking Snooker star Jasmine Bolsover who is now at World No 15 and in the top 20.
Just inside the top 20 is Connie Stephens and there are improving results for Sarah Dunn who is just outside the 20.
There are many up-and-coming talents in the women's game who have a great prospect of reaching the top through winning ranking titles in the coming years, ahead.
The WWS on Facebook wrote: "Congratulations to Zoe Killington who has becomes our top ranked player on the Under-21 ranking list for the first time following the Taom UK Championship! 🥇She is joined in the top three by Scotland's Sophie Nix and Zoe's younger sister Laura Killington, who now complete the top three. Great work all! 👏

#WomensSnooker

The next event for the World Women's Snooker tour is the Australian Open in the Mounties, Sydney.
World No 2 Reanne Evans told the 900 last night that she probably wasn't going to Oz.
Do you want to see one of the stars of the Women's game in exhibition in the UK?
Then head to the Hawkshurst Club in November on the 25th for an evening of snooker exhibitions with World No 7 Emma Parker and the influential Michael Holt.
The Australian Women's Open is held next month from October 7 – 10. Entries are still open and close this week – tomorrow.
UPDATED: Entries will close on October 1st for Australia now.
Search the WWS on Facebook for more details of events and news on the WWS and on the exhibition by typing in Emma Parkersnooker or Steve Smith or WWS.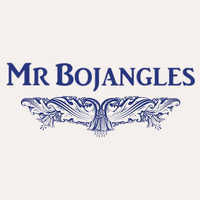 Copyright secured by Digiprove © 2023 Chris Gaynor