An Unlucky Moment for Woking's Bolsover in 900…
IT was double the unlucky for the two stars of Women's snooker Mary Talbot Deegan and Woking star Jasmine Bolsover in the 900 on Monday.
Deegan was knocked out by the 900 team pundit and commentator Billy Castle, but it was Jasmine Bolsover who was unlucky against the Scottish amateur Michael Collumb, 34.
It was a nervy start from both Collumb and Bolsover, in her second appearance on TV in the 900, but but for an unlucky kiss on the pink which meant the 23-year-0ld had to bridge over the pink when just a few points away from taking the lead, it meant that Collumb was able to capitalise on the bit of bad luck and run down the clock with just under 30 seconds or so to go.
Bolsover was unlucky in the first edition of the event, with a blue ball shootout losing out to Canadian Vito Puopolo in the first round.
During the middle of the frame, the talented Woking cueist put Collumb under lots of pressure and potted some delightful balls to put him under it before she had a poor run of the ball.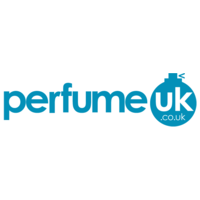 Lee Stephens, who said after he was practicing with the likes of Ricky Walden, came through a clash against young Cuestars hopeful Simon Bubb.
But it was the favourite Billy Castle who came through in the final against Lee Stephens in the final, only just by the skin of his teeth to go into Wednesday.
Billy Castle said after to Rachel Casey and Lee the Shirt Richardson: Jason putting these events on for amateur snooker is the best thing that's happened I think.

"This club's been so good to me."
Earlier on in the show, he said the table was lightning quick.
well done to everyone who competes this week.
As Lee the Shirt Richardson once said "Anything can happen in the 900."
In the first edition of the 900, Neal Foulds said that Jasmine Bolsover was a talented prospect of the game. We documented that here on SnookerZone.
Four new faces join Tuesday from the four on Monday which will include Felix Frede and Andy Lavin.