2023: PREVIEW, Week Five and Six of the 900…
WEEK FIVE of the eight-week fast and furious Snooker Legends 900 begins on Monday as we enter the billing of two more great weeks of action-packed snooker from Reading.
Monday sees the draw for two of the stars of the World Women's Snooker Tour Mary Talbot Deegan and the Woking star Jasmine Bolsover, World number nine and 15, respectively. 
BILLY CASTLE, a former English Amateur Champion also leads the line-up with Les Dodd, a former professional player at 69, who has put on tips for a few of the stars of the game, including John Higgins.
Dodd reached the English Professional final where he lost to Tony Meo but on route beat the Eurosport and 1986 World Champion Joe Johnson, who played in the 900 and had a good run in it.
Joining Tuesday is the son of BARRY PINCHES, LUKE, and 50-year-old Gary Britton also joins the fray for Tuesday. As usual, one hopeful will come out of the three days and into the Grand Finals in November in a few week's time where the winner scoops a £10,000 prize pot.
The eight who come out from Monday and Tuesday will go into Wednesday's Finals night.
WEEK SIX SHORT PREVIEW…
Hold on to your hats, folks, because, while Week Five is set to be a cracker, Week Six of the 900 will also be a cracking week of entertainment in the making.
The 1996 British Open Champion Nigel Bond is set for that week, as well as the speedy Tony The Tornado Drago, who made the fastest century in 3 mins in the 1990s.
In the 1996 UK Championship, he made a century break in just three minutes and thirty-one seconds against John Higgins. In the third round of the 1988 Fidelity Unit Trusts International, he won the fifth frame 62–0 in just 3 minutes.
The World Women's Tour star Emma Parker, the Fearless Exhibitionist, who will be doing an Exhibition with Michael Holt soon in a few week's time, and Shootout 2019 star makes her second appearance in the 900, as does Bolsover.
Ranking event winner for the Ruhr Open Rory McLeod, who turned professional in91, the year before the class of 92, also is set for the event as snooker fans are set for six days of drama and entertainment from Reading.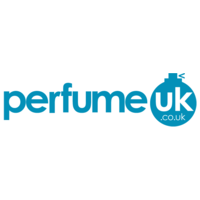 McLeod hails from Leicester and also spent time from 2006 to 2011 living in Qatar, where he coached their national snooker team.
You can catch the action as usual on the SportyStuff TV, SKY 427 and on the SportyStuff Youtube channel.
WEEK FIVE
Paul Weller…That's Entertainment…
UPDATED! It seems the markets are really moving this week… @tv_sporty #the900 pic.twitter.com/GKCQEEvRnY

— Snooker Legends (@Snookerlegends) October 16, 2023
WEEK SIX TRACK…