2023: Holt Hits a Ton in 900 Season 2…
THE HITMAN Michael Holt knocked in a ton on the first night of week four of the fast and furious snooker event the 900 on Monday.
The former Shootout winner was in fine form in the quarter-final against Hamim Hussain and ended up playing four great safety shots before getting a chance to make the break of 109 against the clock in the 15 minute thrillers.
The 45-year-old now leads the high breaks after Hong Kong's NG On Yee dazzled previously with a 108 break – and Barry Pinches also knocked in a ton.
But it was talented young cueist Ryan Davies , 21, though who came through the group having defeated the favourite Michael Holt in the final.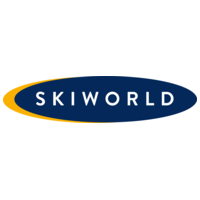 Davies said he had improved quite a bit.
Neal Foulds said after with Rachel Casey and team that he had similarities with Judd Trump, who has just won the professional event the English Open, but also Davies, who plays on the QTours and is trying to get back on tour, said you have to have more than just a good potting or long potting game. He said you have to work on your safety.
Adding: "Otherwise you get found out." His favourite player was Judd Trump, who began dazzling with his naughty snooker early on but then began to perfect his all around game before becoming World Champion on the professional tour.
Davies returns to the final 8 on Wednesday where they will play for the Grand Finals and £10,000.
The four from Monday will be joined by four new faces in Tuesday's 900 and it all goes again from 10PM on SKY 427 and SPORTYSTUFF TV YouTube channel.